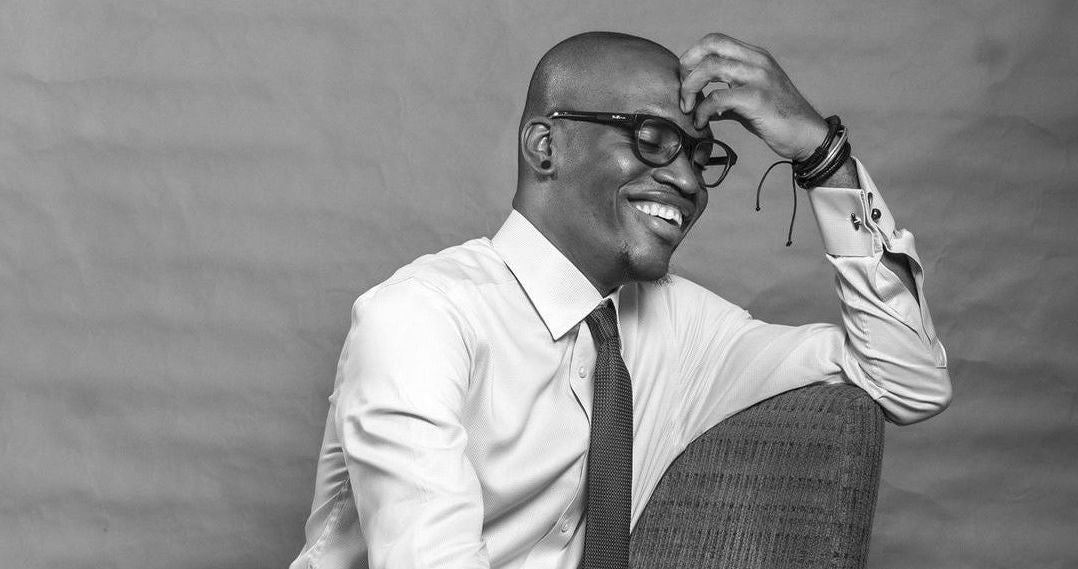 Z Talks WITH Chief Osaretin, Managing Partner at Jonathan Cole
We met up with brand expert and designer Chief Osaretin. Chief shares with us his journey into branding, purposeful design and his jewelry style! 
Z: Tell us about yourself & what you do
C: I'm a multidisciplinary designer, brand consultant and the managing partner for Jonathan Cole. 
Z: What was your inspiration for going into branding? 
C: It all started with a deep dissatisfaction for billboards and flyers that I had seen growing up in church. I always thought they could be done better; the message could be passed across with more creativity. 

However one day whilst researching, I had come across the term branding and realized I had been doing it but didn't know that it was an actual thing. 

At this time I had worked on some logo projects and did some extra things for a client which turned out to be part of branding when I found out. 
Z: What's the true purpose or essence of branding?
C: A brand is defined as a customer's perception of a product, service, or company; a commercial reputation. 

Branding is a program designed to help the customer(s) have the right perception or reputation about a company, product, service or idea. 

So, in summary, the true essence to help customers connect with a business company, product, service or idea. 
Z: What's one highlight in your career you can share with us?
C: It would be getting the opportunity to work in investment banking and this is so interesting for two reasons. 

One, I did not have a university degree and yet I was hired to work in such an amazing organization in 2016. In fact I was the only one they had hired at the time without a first degree
Two, I had prayed for the opportunity to see the role branding plays in an organization's daily activities; this was an answer to prayer.   
Z: If you weren't into branding or design, what would you be doing?
C: This is such an interesting question, it would be architecture or interior design. 

Another thing I am also interested in is jewellery design but it would most likely be architecture. 
Z: How would you describe your personal style?
C: I would say simple, comfortable and eccentric. 
Z: How would you describe your jewellery style and how did you end up loving this style?
C: I would say simple, comfortable and eccentric. I like to wear rare items and also mix them in such a way that is super distinct to me alone.

After paying attention to fashion for a long time I realized all of the people I started to admire all had their unique style no matter what they wore so that's how I developed mine. 
Z: What's the one thing you love about jewellery?
C: I like the way they change over time and reveal a new beauty that makes you fall in love afresh with the piece. 
Z: What is your favorite Zivanora piece?
C: Hahaha, the question is, which is not my favorite piece.
I like every piece and the reason is simple, they are handcrafted which automatically makes then interesting and a collector's item. 
Z: What's one insight you can share with other entrepreneurs reading this?
C: Never stop learning, never. 

Failure is not the end it is corrective feedback. 
Z: What's the best piece of advice you have been given?
C: Growing up my mother always said: "Whatsoever is worth doing is worth doing well.
That I would say is the best advice I have been given because it applies to everything. 
Z: Random Question! What's one thing you are really looking forward to doing once COVID 19 is behind us?
C: Nothing because the COVID 19 has not stopped me from doing anything. 
Z: How can readers get in touch with you online? (Instagram (and/or) Twitter handle, website)

C: Instagram: https://instagram.com/chiefosaretin
Twitter: https://twitter.com/chiefosaretin
Linkedin: https://www.linkedin.com/in/chiefosaretin/
Website: www.chiefosaretin.com