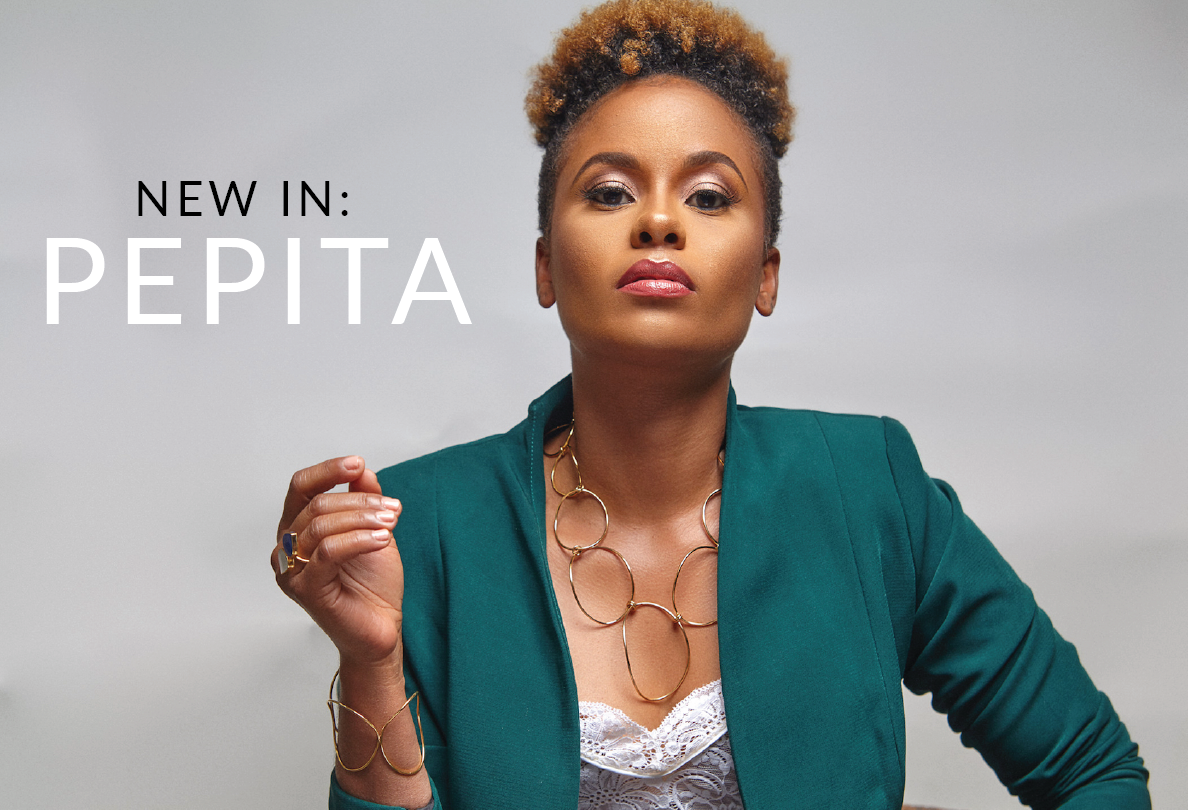 Introducing Pepita
Today, Zivanora launches her latest collection, Pepita. A limited edition collection.
Pepita, the Spanish word for nugget, means a valuable fact or idea and this collection is a celebration and expression of the great facts about you, the Zivanora woman. The fact of your audacious spirit that gets you ahead and keeps you ahead of the crowd. The fact of your fearlessness, your confidence and go-getter attitude that draws people to you.
This collection draws from all of these things and more and so I wanted to create pieces that reflected these valuable facts and qualities about you. To have your jewelry and style tell your story.
The idea and artistic inspiration for Pepita came from white granite, a glittery and beautiful stone commonly found and used as décor here in Nigeria.
I was particularly drawn to the sparkly, organic shaped and clean look of these stones and how they gave a modern, tasteful and classy look to any area they are used. I fell in love with their almost ethereal look and the beauty they bring to any space.
I loved how no two stones were identical. Reminding me that though we may look alike, dress alike or speak alike there is always something uniquely beautiful about each person.
collection mood board
The pieces in this collection feature everyday studs that can be interchanged with other pieces like a favorite of mine, the Valor Jacket Earrings. There are pendant necklaces that are great for layering and gift giving like birthdays, holidays etc.
This collection has a variety of fun rings to make those nicely manicured nails pop and cuffs for strong arm candy game.
For the first time also, Zivanora will be introducing a limited-run line of unisex cufflinks as part of the Pepita collection. Inspired by old-world design and manufacturing techniques from around the 19th century when cufflinks appeared on the scene, they stay true to the look, feel and spirit of the collection.
Designed to be worn day or night no matter the occasion, the pieces in this collection have been designed to complement and stand out.