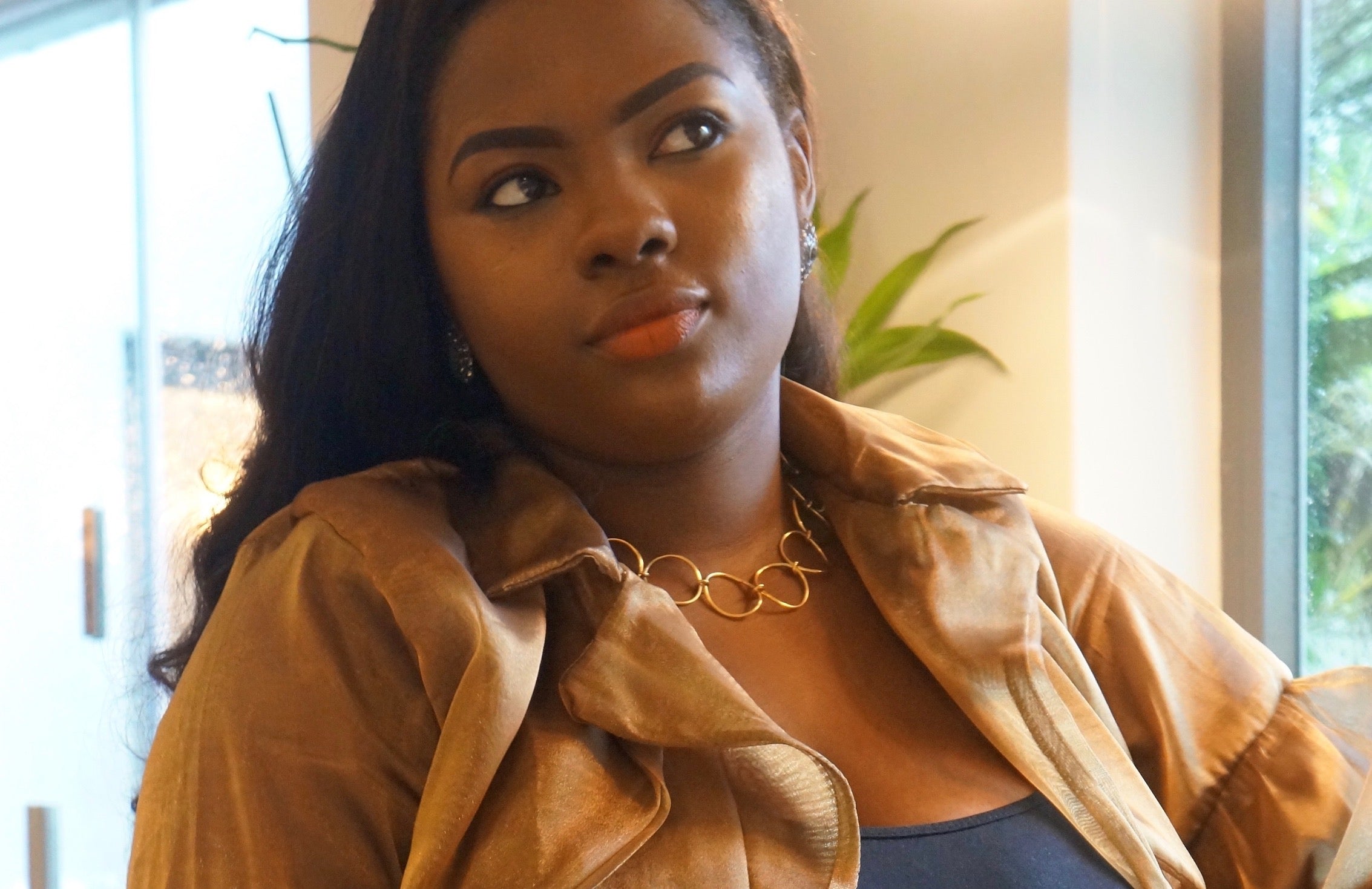 Z Talks With Footwear Designer, Kemi Juba
Our Z chat feature of the month is Kemi Juba, a brand strategist, premium footwear designer, and certified foodie! We caught up with her to talk about building a footwear brand and of course jewelry.
Z: Hi Kemi! Please tell us about yourself & what you do.
KJ: I am a footwear designer and brand strategist, I am currently the creative lead at K.Aspen, a premium footwear brand and Branddosh, a brand development company
Z: What was your inspiration for setting up K Aspen?
KJ: K.Aspen's journey began when I realized there were few Nigerian brands who designed and made well - crafted footwear in Nigeria. I have always had an eye for well - designed and crafted products that stemmed from my background growing up. I then realized I could be a source of change to the status quo and build a Nigerian owned footwear brand with well crafted footwear.
Z: Of all the things in the world, why footwear?
KJ: When you walk into a room, regardless of whatever you are wearing, footwear and accessories are the elements that tie your whole outfit together. They are basically the missing piece to form a complete outfit. I have always been a shoe lover; they show a more detailed level of craftsmanship and it just felt right choosing that path.
Z: Who is K Aspen made for?
KJ: K.Aspen is made for the refined man and woman who values quality and craftsmanship; who is proud of being African and chooses to embrace the artistic talents of local designers.
Z: How would you describe your personal style?
KJ: In two words Elegant Chic. I love a sophisticated ensemble anytime, with a chic edge to it which adds a strong feminine aura.
Z: What was the first piece of jewellery you ever owned?
KJ: At age 5 in primary school, I loved my studs and I literally couldn't leave home without them
Z: How did you get it & and how did it make you feel?
KJ: To be honest, at age 5 - 16, I think I was obsessed with studs! It made me feel beautiful and confident. But in recent years, I will say I have grown to appreciate a well - crafted piece of jewellery.
Z: How would you describe your jewelry style?
KJ: Minimal and sleek styles always. Especially architectural inspired pieces. They have a way of reflecting one's innate personality.
Z: What is your favorite Zivanora piece?
KJ: This is a tough one, I wear my Zivanora pieces together, so it's hard picking a favorite. Hmm, let's go with the fearless pendant. Plus, I also love the black Pepita Fearless Statement Earrings (although I am yet to get mine).
Z: What's 1 great insight can you share with other female entrepreneurs?
KJ: I have learned that entrepreneurship is a long-term game, it's not a quick fix to become wealthy as people think. The global brands we love now were not built in one day, so I am always sad when I see entrepreneurs exerting so much pressure on themselves. My insight will be to have a builder's mindset. Build strategically and always aim to be different.
Z: Random Question! Pizza or pasta? Why?
KJ: Pasta always! except you give me Italian pizza. I am a sucker for Italian cuisine. There are just so many ways to play with pasta. From casual dishes like pasta with olive oil and lemon zest to serious dishes like Pasta Arrabbiata. 
We loved speaking with Kemi, find her footwear brand online  at www.kaeaspen.com | Instagram: @k.aspenng